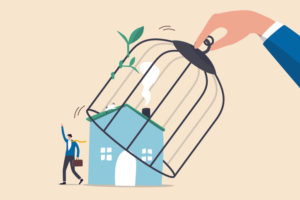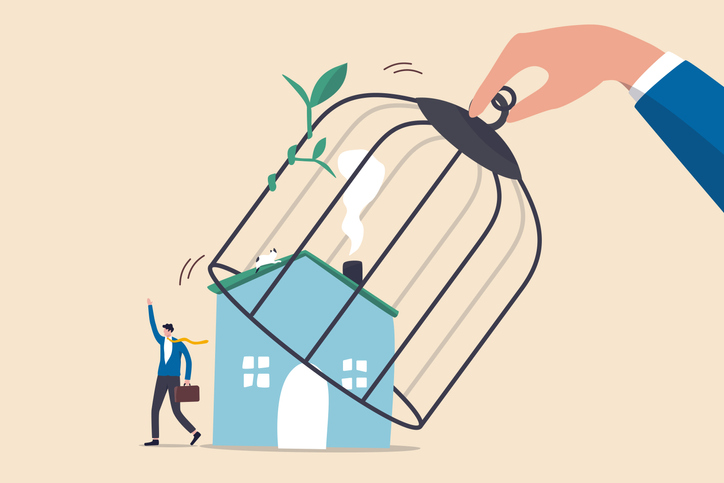 As New Zealand moves into alert level 2, life is starting to feel almost like normal. Bubbles have burst, schools are open again, and eateries have come back to life. And as workers swap their slippers for shoes, many offices and workplaces have now reopened for business. The threat from Covid-19 is still very real, and so the post-lockdown world looks a lot different. Increased remote working, hygiene requirements and social distancing have changed the way we operate. And the long weeks in lockdown have left many small businesses facing an uncertain future and depleted cash flows. In this climate, SMEs must get more for their marketing buck. Here, we share some tips on how to maximise your marketing post-coronavirus.
Increase Your Content Marketing
Whether it's your company blog, guest posts or social media content, now is the time to increase your efforts. Engagement online has increased dramatically during the lockdown creating new habits that look set to continue.
Many businesses are still focusing on the current pandemic and are publishing marketing content directly relevant. If you can, look to create content that answers questions consumers may have about the crisis. Try to provide tips and solutions. For instance, remote working and home exercise are still hot topics at the moment. And if you are a B2B company, then offer businesses useful tips and ideas on, for example, how to improve profitability in a recession.
However, be sure to have a long-term content plan as well. Many businesses have cut back on their marketing spend, which means there's more opportunity for you to make an impact. Content marketing often has a long lead-in with the return on investment felt many months later. So, while your competitors have pulled back or have focused on the pandemic, make sure you fill in the gaps.
In this context, keyword-rich blogs and social media posts built around your service offering are vital. Valuable content helps develop stronger relationships with your customers and prospects. And it will enhance your brand as well as building credibility and trust. The businesses that survive and thrive in level 2 and beyond will be those that have mastered their trust and brand authority profiles.
Check Your Website Is Still Working For You
When was the last time you reviewed the content on your website? If your website has been live for some time, then chances are it could do with a refresh. It's incredible how many businesses have a list of current projects that hasn't been updated in years. Or those whose 'our services' page no longer reflects the full extent of what they do. And that's not to mention, the many companies that do not have mobile-optimised designs.
The company website is the gateway to your business. And it's often the first contact that a potential customer has with you. In a market where initial impressions really do count, it's vital to get off to the best possible start. A modern, eye-catching design with up-to-date content, projects and services says a lot about your professionalism. It could, therefore, make the difference between an enquiry and conversion, or a swift swipe away to your competitor's site.
Take Advantage Of Free Marketing Opportunities
From Google My Business (GMB) through to guest blogging or Facebook community interest groups, there are plenty of free marketing opportunities. Make sure you take full advantage of all the possibilities.
GMB is a free tool that allows you to manage how your business appears on Google Search and Maps. Quick and easy to set up, GMB means you can invite customers to give you a star rating and leave a review of your services. And with up to 90% of consumers reading reviews for local businesses, this is a very handy tool.
Another great way to boost your brand reputation and awareness is guest blogging on industry-related sites. Furthermore, the inbound marketing links will help drive new traffic to your website. And they will increase your SEO rankings with Google. All that's required is an investment of your time or resources in putting a blog article together. A quick google search will help you identify potential sites. For example, type in 'list of blogs that accept guest posts'. Or try 'list of – your keyword – blogs that accept guest posts'. Be sure to carefully research any guest blogging opportunity to ensure it's a good fit with your company vision and values.
Also, take advantage of interest groups on Facebook. Whether it's local community pages, small business networks or industry-specific groups, there will be one that's relevant to your business. Become a member and begin sharing content to reach a wider audience. And be sure to comment on other people's content to enhance your brand authority.
Undoubtedly, life after lockdown is different. And for many SMEs, there will be many challenges ahead. However, it is possible to give yourself the best chance of surviving this difficult period of adjustment. Kick start the process in your business with these ideas and get more for your marketing buck.
Experts in marketing and content creation for small to medium-sized businesses, get in touch with us here at Write Solutions for a no-obligation consultation on all your marketing needs.