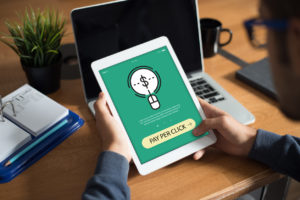 For SMEs that are looking to get the most out of their advertising dollar, Google Ads pay per click (PPC) advertising may seem like a great option. No other platform has the reach of Google Ads. Plus it's super easy to set up and you can fix a daily budget. So, it's no wonder that lots of SMEs are investing extensively in Google Ads as part of their marketing strategy.
Thinking about signing up? Well, before you do consider this: with PPC advertising you are really only paying for visits to your website and not necessarily conversions. So, before embarking on what might be an expensive Google Ads PPC campaign, here are three key points for SMEs to consider.
Competition for keywords
Keyword selection is at the heart of any successful PPC campaign. However, competition for the most popular keywords is fierce. You can easily find yourself paying more to advertise with the most competitive search terms. SMEs may find it impossible to compete with the big corporations with much larger budgets. Instead, SMEs need to be more creative. Try to think outside the box for keywords and phrases that may not be quite so expensive, but which are still popular enough to direct sufficient traffic to your website. These secondary keywords are more likely to cost less and are well worth investigating.
In addition, negative word selection can be just as effective. Make good use of this valuable tool so that you are not paying for clicks from broad search terms. Keep it focused on an exact keyword match to avoid irrelevant searches.
Consider your landing page
Another mistake SMEs often make is the failure to consider what happens once a potential customer clicks on an advert. Where are they directed to? The home page of your website or the contact us page? Successful SME Google Ads campaigns give careful consideration to the landing page prospects are directed to. In fact, they will often have a special landing page which succinctly sums up their unique selling point and makes a persuasive argument as to why the customer should do business with them and not their competitors. You need to make it as easy a choice as possible for a prospect, rather than blithely sending them to a contact us page and expecting them to do all the running.
Regular review
The world of Google Ads and PPC is constantly changing so don't make the mistake of thinking that once you've set up your campaign – that's it, job's done. You need to regularly manage and review the performance of your keywords, adverts and the campaign's overall effectiveness. Do you know what keyword search led to that last conversion? Or which ads are resulting in the most conversions? You will want to have that sort of information at your fingertips and you need to review it on a weekly basis at a minimum.
Google Ads for small businesses
Google gets massive amounts of traffic. A campaign on Google Ads PPC can be a great way for small businesses to get your brand out there and in front of potential customers that are actively looking for products and services like yours.
Use these three pointers to help you get the best out of your campaign and maximise your advertising dollar.