Is Remote Working All It's Cracked Up To Be?
Blog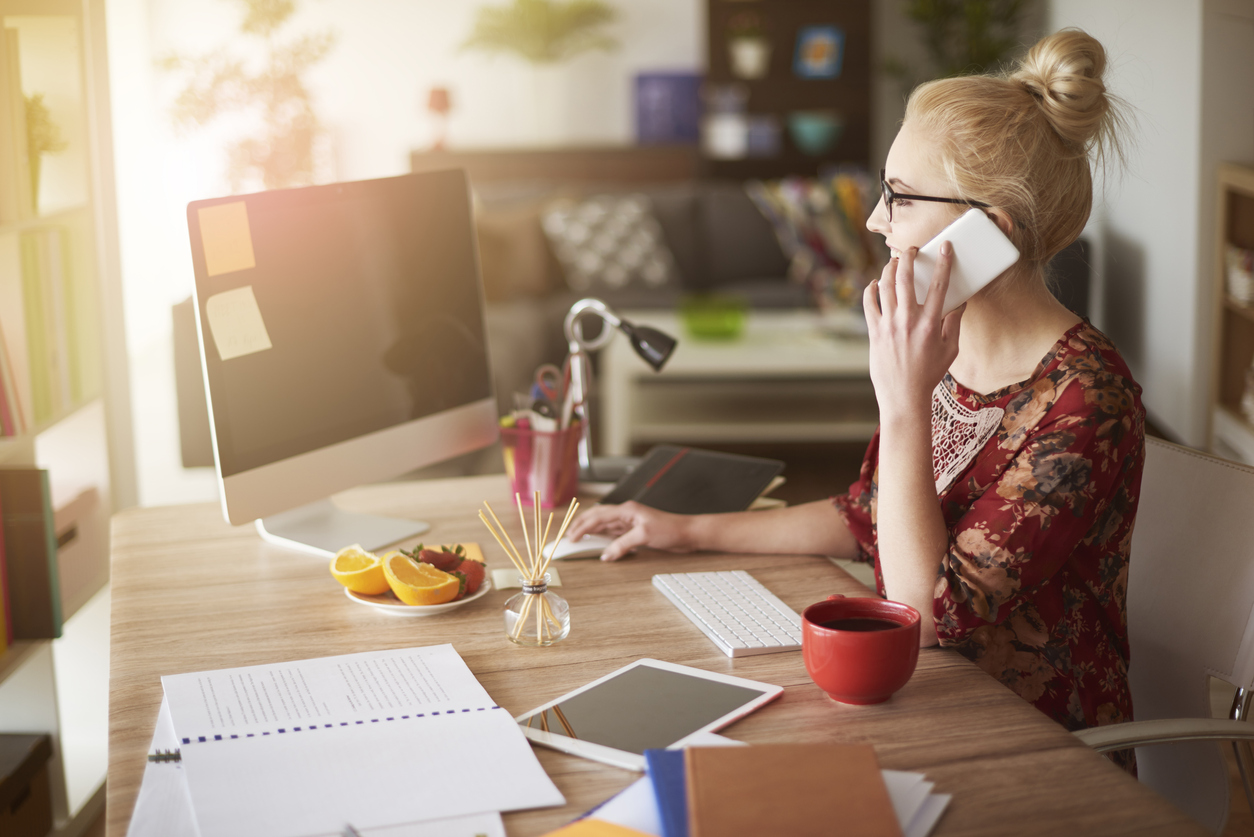 The Easter break is coming up and many of us will be taking some time off. There's nothing like a few days away from the office to give you a fresh perspective on life. As well as checking on emails via your smartphone or tablet, you may also be able to get a few tasks done while simultaneously enjoying yourself at the bach. Perhaps you've even been thinking that working remotely may be the perfect solution to the perennial work-life balance conundrum.
It's certainly true that more and more of us are now working remotely. Technology means that we longer need to be physically in the office to get things done.
However, it's also true that remote working isn't for everyone. The truth is far from being the holy grail of modern working, telecommuting can be an isolating, lonely occupation. I know because I spend most of my time working remotely. And so if you're one of those people that's thinking about joining the growing ranks of remote workers, then here's an honest appraisal of what it involves.
Remote Working: Positives
When it comes to the best bits, top of the list has got to be the ability to lounge around in your pyjamas all day just because you can! Not having to wear that stiff collar and tie or those uncomfortable high heels is a real bonus. And not wasting hours of your life sitting in traffic jams is a definite plus too.
The flexibility remote working allows is also one of the joys. Think how wonderful it would be to hang out at the beach for more than just those precious two weeks over Christmas and Easter, let alone never having to go back to the rigidity of the office setup and your obnoxious boss.
Being able to arrange your workload so that you can attend your kids' athletic days or swimming galas, for instance, makes a real difference. And for those of us without children, the ability to organise your schedule and enjoy an impromptu coffee with a friend or a daily walk is most welcome.
Indeed, not being shackled to a daily 9 to 5 routine is wonderfully liberating. Perhaps you're naturally a night owl that does their best work late in the evening, or maybe you're a lark who enjoys the peace and quiet of an early morning start. Whatever the case, being able to indulge your natural rhythms is a definite bonus.
And finally, remote working allows you to give the proverbial two fingers to the boss and the corporate world in general. And that appeals to the rebel in all of us!
Remote Working: The Negatives
At the end of the day though, remote working is just about you and a PC and sometimes that can be hard going. No social interaction, no idle chat at the coffee machine and no one to bounce ideas off. Quite simply it can be a lonely business and it requires a great deal of self-motivation. The distractions and temptations involved with working from home can be overwhelming. And I'm not just talking about the lure of the latest series on Netflix. Believe it or not, sometimes putting on a machine load of washing is infinitely more preferable than knuckling down to work!
And self-sufficiency goes beyond being self-motivated and independent, it also encompasses being able to cope when things go wrong. There may not be a readily accessible IT helpdesk to ring if your PC starts playing up. And there's no colleague to refer to when you hit an issue with Word or Excel. Indeed, my heart misses a beat every time I get a printer error message – anything more than a simple paper jam and I'm beaten!
And if you find yourself on a roll with a particular project, then one of the other problems with remote working is that it can be hard to switch off. When the dividing line between work and home is vague and unclear, packing up for the day is often more difficult than you think. The temptation to carry on working for just a bit longer or at the weekend can very easily mean that you're spending more time working than is really good for you.
Is Remote Working For You? 
Remote working does promise much, but the simple truth is that it isn't for everyone. So, if you're contemplating hanging up your corporate badge and going it alone, then the best advice is to test the waters first. Ask to work from home for a day a week and see how that goes before you commit to anything more.
The grass isn't necessarily always greener. Working from home may well be the perfect fit for your lifestyle. However, you may also find that the office banter, social interaction and routine offered by the workplace are more important to you than flexibility, freedom and independence.
Successful projects have one thing in common: clear project objectives. Want to get your project off to the best start? Then check out our tips on how to write effective project objectives every time.
read more